WSET Sample Test Questions
Below are some tips and exam type questions for the WSET exams. Our instructors have put these together from their own lectures and from our student's flashcards. Signing up for our VIP newsletter will give you additional tips, tricks, industry trends (and industry discounts!) as well as access to our own online quizzes where you will see questions like the below on a times and graded exercise. Its a great way to stay sharp and see where you need additional studying! The questions change each day so keep coming back!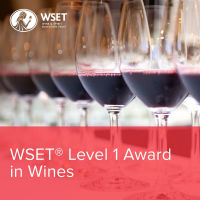 WSET Level 1 Wine or Spirits
The first thing to know is that our pass rates for LVL1 classes are 99%. If you pay attention, you will most likely pass. Online classes can be a bit more difficult as you don't have the comradierie of a class nor are you guided through the topics and pairing exercises in a face to face with one of our instructors.
You will have 45 minutes for 30 multiple choice questions in your Level 1 exam. Sample questions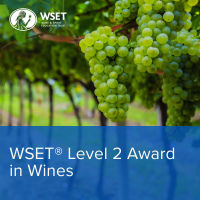 WSET Level 2 Wine or Spirits
We pride ourselves with a better passing percentage than most other Approved Program Providers! That said, this is still a more difficult exam than LVL1 with more multiple choice questions (50) that you have an hour to complete. Time is almost never a factor in this exam with most students finishing in 30-35 minutes. Take your time to ensure you read the question and don't get caught by "which of these is not" type of questions.
More tips are available by grabbing our newsletter!
WSET Level 2 Wine Sample Questions
WSET Level 2 Spirits Sample Questions
WSET Level 3 Wine
Quick overview on the exam, there are two parts tasting and theory. You cannot take just one UNLESS you are retaking a previously failed part! But passing one means you only have to re-take the failed portion. This is a serious exam, there are no shortcuts to success!
Don't think your multiple choice will carry you, you will need 55% in both the multiple choice AND the short anwser!
LVL 3 Wine Sample Multiple Choice Questions
LVL 3 Tasting YouTube Tutorial - Please subscribe to see additional video guides!
LVL 3 Exam Tips YouTube Tutorial
To stay up to date with more questions, class discounts and more, grab our newsletter!
LVL 1 Wine Sample Questions & Tips
LVL 2 Wine Sample Questions & Tips
LVL 2 Spirits Sample Questions
LVL 3 Wine Sample Multiple Choice Questions
LVL3 Wine Short Answer
LVL3 Wine Tasting Tips
Additional WSET Info