The course provides an introduction to Italy, explores its key wine regions and delivers core information on 39 of the country's need-to-know wines. IWS Prep is your passport to understanding Italian wine. It also acts as a stepping-stone to the internationally acclaimed Italian Wine Scholar certification program.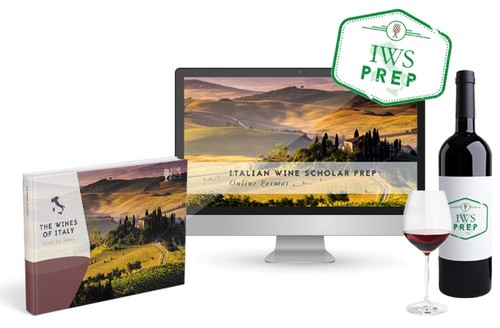 WEI proudly announces the newest addition to its growing list of specialized wine courses: the Italian Wine Scholar Prep course (IWS Prep). IWS Prep is designed to address the needs of the inquisitive wine enthusiast and aspiring wine professional alike. IWS Prep remains accessible but is content-rich and full of cultural highlights that are as engaging as they are entertaining. This session will be held at Spirits Wine & Provisions at 5713 Olde Wadsworth Blvd, Arvada, CO 80002.

The coursebook and instructors alike will guide you on a wine-focused journey through Italy, learning about legendary wines, foods, landmarks and cultural attractions as you "travel." The program has been divided into three sections, each featuring a geographical area of Italy: the wines of Northern Italy, the wines of Central Italy and the wines of Southern Italy. Within each section, a tantalizing palette of wines are showcased.

Who is the IWS Prep program for?


Inquisitive wine enthusiasts wanting to become more familiar with the intricacies of Italian wine


Aspiring wine professionals


Hospitality professionals new to the world of Italian wine


Anyone wishing to become more knowledgeable about Italy, and its wine and food culture


Why choose Italian Wine Scholar Prep?

This engaging and informative course will enable you to:

Acquire fundamental Italian wine knowledge in just weeks


Refine your tasting skills


Master the essential grapes and appellations of Italy's major wine regions


Navigate the seemingly complicated Italian wine classification system


Be perfectly poised to continue your studies with the prestigious Italian Wine Scholar (IWS) certification program


Are there any pre-requisites?

All you need to enter the program is an interest in learning more about the the wines of Italy! This course is great for professionals and all of us who just love Italian wine!

What does the program cover?

Italy is home to over 400 DOCs and DOCGs; IWS Prep introduces you to 39 of the most well-known appellations. Thirty-two primary appellations are covered in significant detail, with seven "Detour" appellations included to round out the curriculum. Grape varieties, wine profiles and labelling terms are all explored. Each wine is presented within a regional and cultural context. Local landmarks and traditional cuisines are also highlighted.

What is included?


Three 3 1/2 hour classroom sessions every other week.


Extensive tasting of 20-30 wines


A beautifully designed 125-page, coursebook rich with photographs & maps - The Wines of Italy: Glass by Glass.


Access to high-quality e-learning activities designed to enrich the coursebook and support different learning styles; these activities include interactive e-learning modules with additional cultural highlights and quizzes.