Study whisky: explore your passion, kickstart your career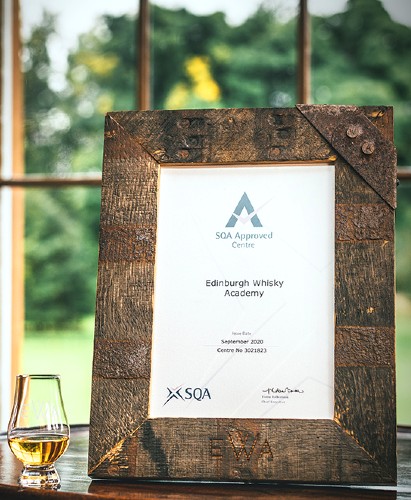 We are proud to be partnering with the Edinburgh Whisky Academy to offer this online course with optional in-person tasting to our students. Whether your goal is to change careers, upskill or to simply get more enjoyment from your favorite drams, this program is the perfect way to build the foundation of your brand neutral whisky knowledge.
This innovative and award-winning approach to whisky education means candidates learn directly from experts, distilling years of insight and experience into concise SQA-certified courses that are intensive, industry relevant but above all fun and engaging.
Study whisky with us online (wherever you are in the world) with an optional, 2 hour, in-person tasting in the Denver Metro area. You'll come away with the satisfaction of having learned more about all things aqua vitae and the incomparable certification to impress your friends or land your dream job in the industry.
For a sneak peek preview of what the Certificate in Scotch course covers: View this Demo