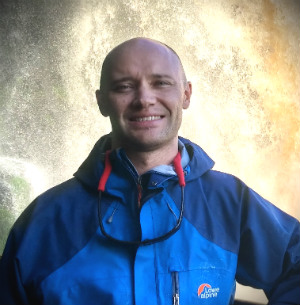 Ed Martin, a Denver native, came to the world of wine attracted because of its historical geography and cultural relevance. He has been in the wine business for the last 12 years. Through a number of job configurations (with brief stints in banking, riding a pedicab and making specialty epoxies), he kept coming back to wine and wine education. Ed has worked in restaurants, in both small and large retail capacities, sales and distribution, and managed operations for fine dining restaurants, as well as having worked harvest with a family owned winery in Fiddletown, CA.
He works for Estate Brands Distributing, a boutique distributor of fine wines and curated products like fine vermouth, tequilas, mezcals, and amari from all over the world. He currently manages a wine and liquor sales territory covering Vail, Summit County, Gilpin County, as well as Northwest Denver. Ed recently completed the WSET Diploma program (June 2017), through the Neptune School of wine, in Costa Mesa, CA. He enjoys travel, skiing, and spending time with his wife, two daughters, and his dog, Nikki.
Education:
Luther College, 2003 B.S. Business Management, International Business Certificate; Minor: Spanish. Additional studies in Political Science.
WSET Diploma (June 2017)
WSET Level 3 (July 2014)
Silver Level Wine Course, American Chef Federation, 2009
Publications
https://www.insidewinemaking.com/blog/2017/9/6/the-taste-of-acid (Co-authored with Glen Ferguson, Ph.D)