This is the first episode of Daniel's trip to Italy with the Wine Scholar Guild
Where Wine Has Taken Me
When I first decided to pursue wine education, I had no clear path or aspirations as to what I wanted to do with it. This was 3 years ago, I was working in kitchens and just knew I loved having delicious things in my mouth, so wine seemed part of the natural progression. I started with WSET level 1 and quickly moved through levels 2 and 3. By that point I had started tumbling down the rabbit hole of wine, and thought what deeper rabbit hole could there be other than Italy? I enrolled in the Wine Scholar Guild's Italian Wine Scholar with sights set on becoming a certified instructor, enabling me to partake in their educator trips. So quickly had the fog been lifted from my path, and now I had a clear direction. I moved from working in kitchens to becoming GM of a wine bar and teaching WSET classes and now IWS classes for the Wine Education Institute. Having become a certified educator for the IWS, I applied for my first educator trip to Italy, destination: Valpolicella (Veneto), Collio (Friuli), and Colline Teramane (Abruzzo)!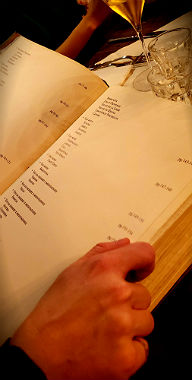 First stop, Milan to meet with the rest of the group, then on to Verona to explore Valpolicella. Valpolicella literally translates to "valley of many cellars." Famous for Amarones, I was excited to see all it had to offer. Our first evening we dined at Bottega Vini, described to us by our server as having one of the most important restaurant wine cellars in Italy. It was purchased by what is known as the five families of Amarone (some of the most important producers in the region) when the restaurant was facing bankruptcy, to preserve its library. Its wine list was as thick as the new testament with wines from all over the world and included a wide range of vintages. I experienced some new wines, a traditional method sparkling Durello, a Malvasia with skin contact, and a Teroldego along with an amazing meal including an Amarone risotto. We were taken down to the cellar to see first hand the library of wine. Truly a sight to behold! Big names like Sassicaia and Tignanello and impressive bottles like an AE Dor cognac from 1889.
The first winery we visited was Tenuta Santa Maria, a 16th century establishment belonging to the Bertani family. Bertani is well known for their Amarones, the name Bertani was sold and is now more of a larger production using the name but no longer associated with the family. The Bertani family continues to produce amazing wine under the label of Tenuta Santa Maria. The winemaker took us through his Valpolicella, Ripasso, Amarone and opened a 15 year old Chardonnay as well! We toured the vineyards, winery and saw the bamboo racks where the appassimento process takes place.
Throughout the next few days we visited many producers including Tinazzi, Santa Sofia, Villa Santa Maria, Massimago, Santi and even had lunch with the president of the consorzio at his winery, Sartori. At this point I had consumed so many Ripassos and Amarones, I almost cried when they opened a sparkling Soave! Having the first hand experience and hearing about each winemakers decisions going into their production was fascinating. A seemingly small detail such as drying grapes was much more thought through than was expected. Some producers let their grapes dry for 60 days while some went as long as 120 days. It was all about the percentage of water, sugar and acid left in the grape to achieve their particular style.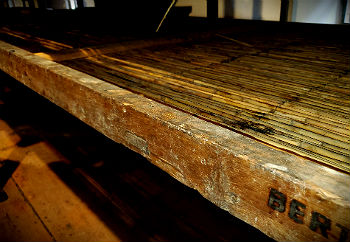 I was able to witness traditional versus new, experimental methods. Fasoli Gino, for example, made an appassimento Pinot Noir, Massimago produced a sparkling Corvina. Some of them hit the mark, some fell short. But none the less the next generation of winemakers seemed determined to make their mark in an area where the prestige of Amarone is a tough shadow to live in.
The beautiful wines of Valpolicella were only surpassed by the environment where it was made. The first leg of my trip proved to be enlightening in so many ways; the information, the sights, the smells, the tasting, the copious amounts of bread, cheese and olive oil at every winery. From the land of big reds we headed to the land of whites, on to Collio!