The Wine & Spirit Education Trust was established in 1969 to promote, provide, and develop high quality education and training in wines and spirits for those in the trade or intending to join it. The WSET designs courses, produces teaching and learning materials working though a networking of registered centers (Approved Program Providers) around the world. The WSET curriculum is currently offered in over 70 countries to over 100,000 students each year.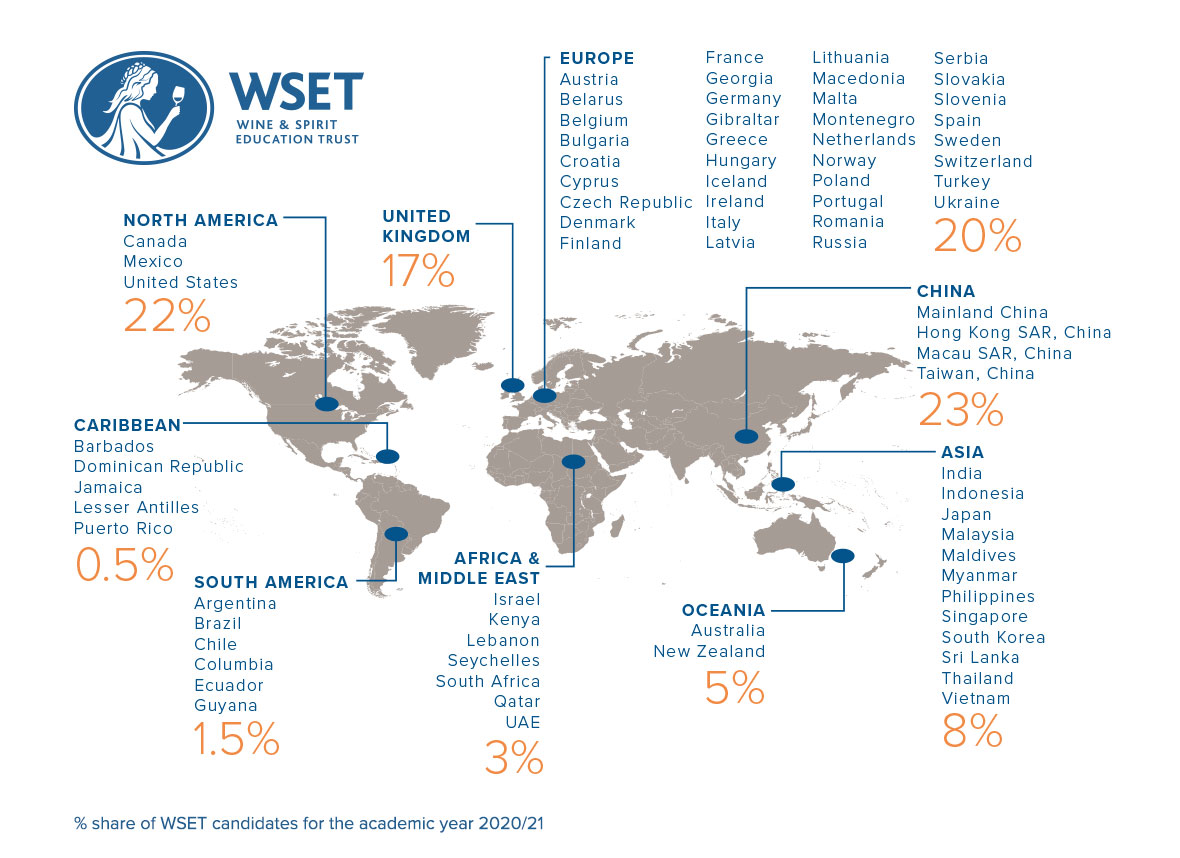 WEI is one of the few Approved Program Providers for Wine Levels 1-3 and Spirits Levels 1-2. We also set up satellite teaching and exam locations anywhere in the world. (Just contact us!)
WSET provides best-in-class education and qualifications to inspire and empower the world's wine and spirits professionals and enthusiasts. We offer a comprehensive suite of qualifications covering wines, spirits and sake.
WSET qualifications are globally recognised as the international standard in wine and spirit knowledge. They are designed for those who are just starting out in their careers, as well as established professionals, and the many enthusiasts who have a passion for wines and spirits. WEI and WSET also endeavor to ensure students with challenges to traditional exam conditions and/or language proficiency can be successfully assessed. Details on our policies are listed here.
WSET courses are designed mostly for trade members involved or interested in entering the following areas of the wine industry:
Retail
Service
Production
Wholesale / Distribution / Importing
In addition to those in the trade, we have an increasing number of avid consumers that attend courses.