WSET Level 2 Spirits - BARC
Focused specifically in spirits, this course is designed for those pursuing a career in focused in spirits sales, service, and production. This online course will run from Saturday April 14 - Friday May 18. A Prep Session will take place Sunday June 3 from 12-2pm with the examination at 3pm at BARC 2018 at the Hyatt Regency Denver Tech Center.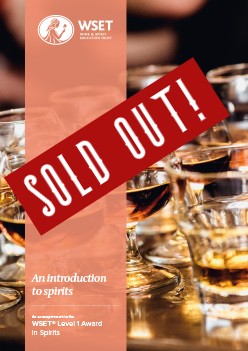 Who Should Attend

This qualification underpins the skills needed in all areas of the spirit trade including customer service, hospitality, retail and wholesale. The course is also appropriate for students who are not employed in the drinks industry and wish to broaden their knowledge of spirits in a structured way.


Course Outline

The spirits market
Production
Brandy | Scotch Whisky | Whiskey | Rum | Vodka | Tequila | Gin
Other flavoured spirits
Liqueurs and fruit spirits
The sale and service of spirits
WSET Level 2 Systematic Approach to Tasting Spirits


Online Course

The course is based around a 5 week structured online program of 6 hours study per week. However, the course has no fixed study times, so students may plan their studies to suit themselves. The course utilizes social media to allow students to study alongside their peers under the guidance of a WSET tutor. Each week includes a series of online group activities to help students look at the key types of spirits, how they're made and their styles.


Exam Overview

Multiple choice question exam
55% or better to achieve a pass


Cost and Dates
$425 Special BARC Rate only available through March 31 with free shipping available through Feb 28.